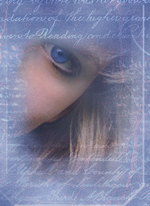 Every author should have a web presence. At least that's the advice I see while lurker on writing forums. So, here I am. Present and accounted for.
It is my intention to update this blog on a regular basis. I would like to point others to good writing sources online and great authors. I'd also like to discuss all aspects of writing and keep everyone updated on the progress of my writing. There shall be many posts about my quest for an agent. Most of those posts will be non-whiny ones about the rejections I know will start coming in.
Hopefully, there will also be some excited posts about requests for partials or full manuscripts. And one day in the future, I expect to post about getting that agent, getting a publishing contract and more. There shall be excited posts with cover art and dates for when the book is available! I can't wait!
I write Young Adult novels and Contemporary or Paranormal Romances. I'll save my chit-chat about projects that I have ongoing for another post.